Web Design & Marketing Communications
Helping businesses enhance visibility, increase connections and grow.
Grow Your Business
We help businesses develop practical plans, implement the right technology and move the metrics that matter to them most.
From building e-commerce and mobile-friendly websites, listing businesses, managing local search, developing content and implementing communication technology solutions, Folotrio helps our clients navigate the technical terrain and travel the road every step of the way.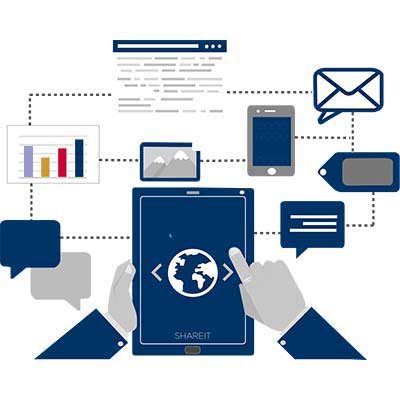 We build SEO and mobile friendly websites with responsive interfaces that optimize performance and support user needs.
We help clients with new design projects as well as redesigns to refresh their look. We get them established online, select the right platform for hosting and register their domain. We assist with naming, logo design, font and color selections, and the associated print collateral for a complete re-brand.  And we never shy from jumping in to help a client optimize site performance, increase load times or resolve an integration issue.
We build or improve online store sites, helping businesses connect with customers all over the world. 
We help our clients leverage the full power of some of the fastest growing e-commerce platforms – from selling gift cards to generating coupon codes, to integrating blogging and email platforms, to processing credit card payments. And we give you the time and attention needed to inspire and guide you every step of the way.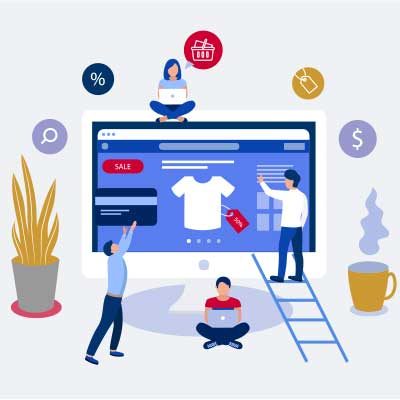 Customer Experience & Testimonials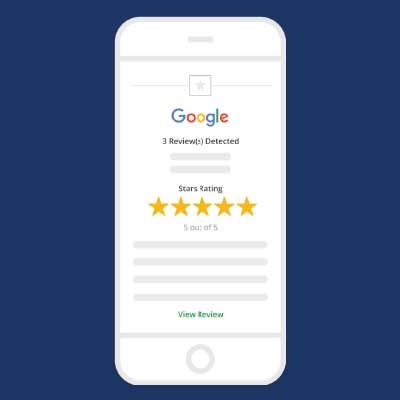 One of the best predictors of top-line growth can be found in the answer to one question: Would you recommend this company to a friend.
We offer clients a holistic customer feedback solution rooted in the customer loyalty system of management. Through robust customer feedback surveys, reporting and insights, we help you get to the heart of your customer's experience and then use those insights to fuel a culture of continuous improvement. 
Our streamlined process helps clients  request, monitor, respond to and display  customer reviews on their website and star-ratings on their search results page. In addition to first-party feedback, we help our clients increase third-party reviews on sites that are important for their business, such as Google and Facebook
We help our clients establish or improve their online presence and expand their reach.
We offer a suite of digital marketing services, including ongoing SEO, paid and organic search, citation building, business listings, Brand Verified Answers, content optimization, social media campaigns and email.
And we meet you where your reality is – happy to work on a project or provide monthly ongoing support.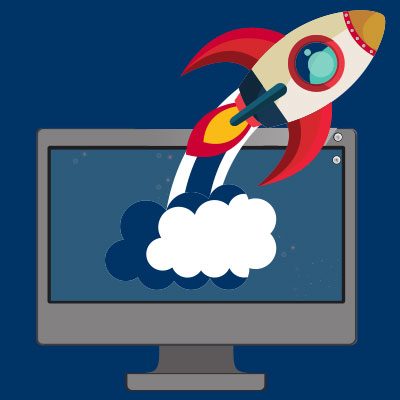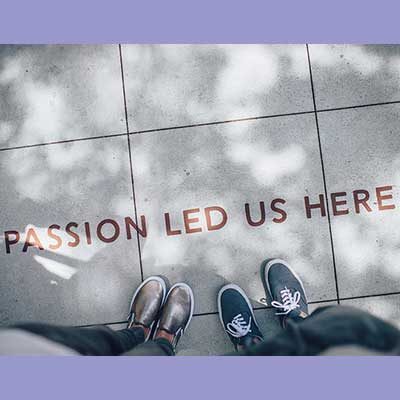 We believe in the power of stories to inspire, uplift, enlighten and connect.
From web copy to bios, brand journalism to social media campaigns, and everything in between, we craft content in a variety of formats for a variety of clients and audiences.

We produce a body of top-quality storytelling work that can live on a variety of platforms – from spotlights and profiles, to short-and-long-form pieces, to features and immersive stories. We help our clients leverage opportunities for multiple placement, distribute widely on social media, and work meticulously to ensure flawless integration across platforms and social channels.